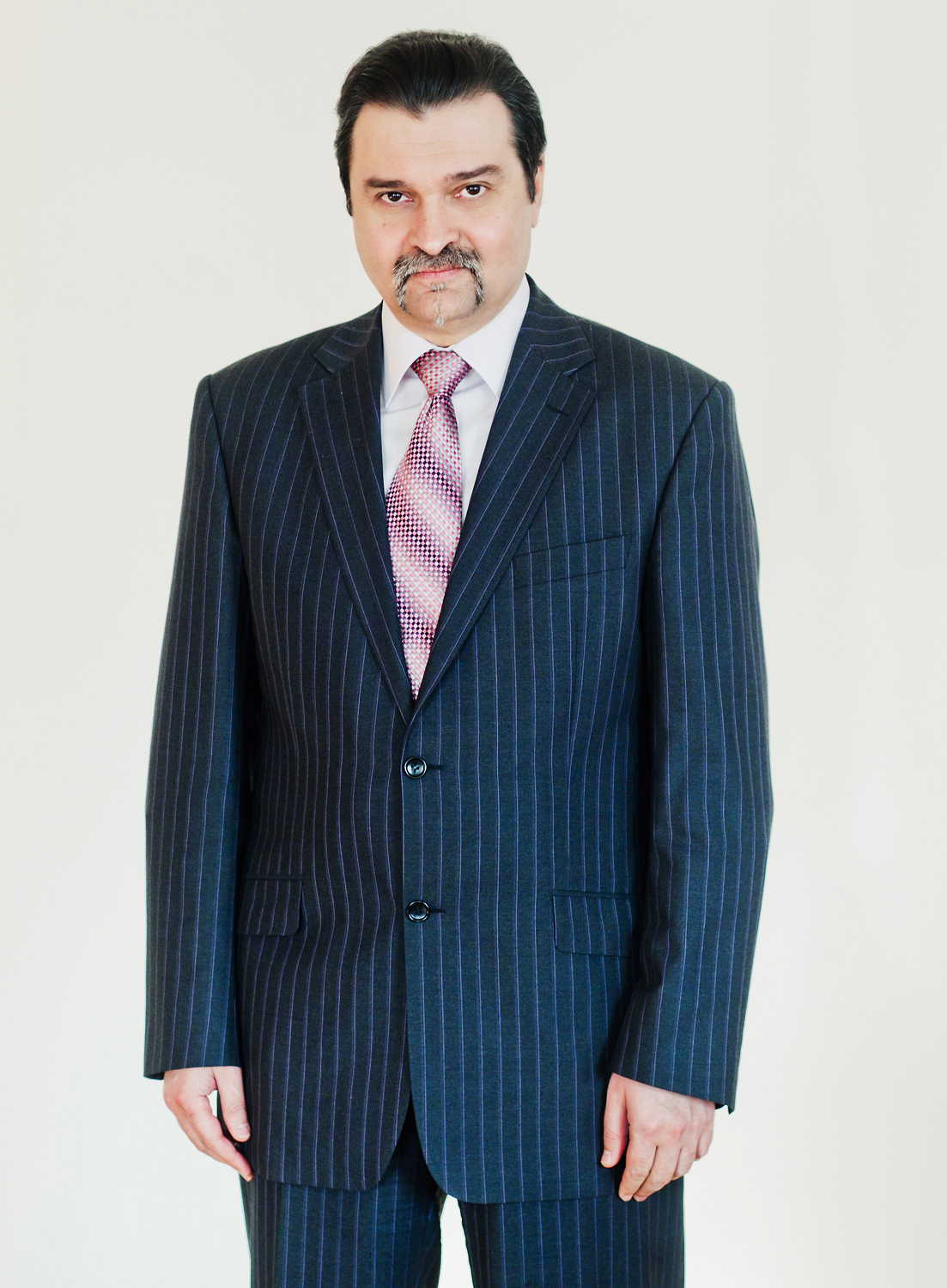 Ruslan Igorevich Orekhovskiy was born May 19, 1962, in Novomoskovsk, Tula region. He started his working career in 1981 as a worker. Afterwards he worked as a claim accountant, senior legal adviser in sales management department at Glavlenstroymaterial company. In 1988 after graduating A.Zhdanov's Leningrad State University (now Saint - Petersburg State University), he was employed by LENTECHGAS where he had worked more than twenty-five years and advanced from the position of legal adviser up to the general director of ZAO «LENTECHGAS», Ltd. He was a member of a board of directors from 1992 up to 2012. Now he is the Chairman of board of directors and Development director in Joint-stock company Kuznetsov plant. He was repeatedly awarded for successful labor among them by the Ministry of Industry, Science and Technologies of the Russian Federation for great personal contribution to the development of chemical industry, and the Federation of the Independent Unions of Russia for his active work in the unions and the protection of the workers.
Dear partners!
Joint-stock company Kuznetsov plant, is advantageously located in the Southern part of St. Petersburg, on Finlyandskaya ulitsa, in an industrial area in Kolpino region, not far from the main traffic intersections (Moskovskoye shosse, Sofiyskaya ulitsa, ring motorway). The square of the ground is more than 14 hectares. For the production and stock issues we possess the demanded facilities, energetic powers, railroad spur and the other pieces of infrastructure.
As far as our company realizes production and leasing, and possesses all the necessary stuff, it has an opportunity to offer not only short-term, but also long-term contracts for mutually profitable investment production and stock projects to its Russian and foreign partners. The vacant areas, properties, hangars, temporary structures, offices and working spaces can satisfy any partners or lessees' demands on profitable terms.
In many facilities of Joint-stock company Kuznetsov plant, today, there are production, stock, sales departments of our strategic partner OOO «MONITORING», which is the main producer of testing, technical, food and other mixed gases in the North-Western region of Russia, and the other companies as well. Nevertheless, there are perspective facilities for both small and large production and stock projects equipped with all the necessary infrastructure we can offer.
Our values:
- economy legislation compliance;
- long-term purposes priority and the united strategy;
- business efficiency and projective approach;
- development and improvement;
- experience, traditions and corporative culture;
- understanding and mutually profitable satisfaction of the partners' interests.
Cooperation with Joint-stock company Kuznetsov plant, is the guaranty of your success!
Chairman of board of directors of
Joint-stock company Kuznetsov plant.
Ruslan Igorevich Orekhovskiy